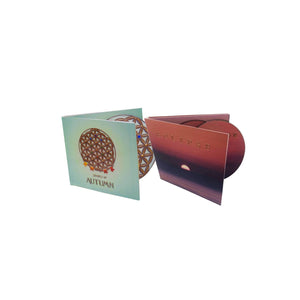 Grab a bundle and save !!

Shades of Autumn & Eclipse. Both long-playing double CD's. Over 5 hours of beautiful instrumental music. 
Shades of Autumn My latest album - is an album for autumn that exudes the essence of the season; one of rustic autumnal colours and glows. A soothing and nurturing ambience flows throughout the album that features beautiful flowing piano melodies overlain and accompanied by saxophone, stringed arrangements, acoustic guitars, harp and so any more. A truly sound healing experience.
My debut album, Eclipse is a collection of soothing piano, strings and distant guitar melodies interspersed with soaring soundscapes which when crafted together have created a deeply relaxing and soothing album to nurture and heal the mind-body & soul. Perfect for yoga, healing and wellbeing.