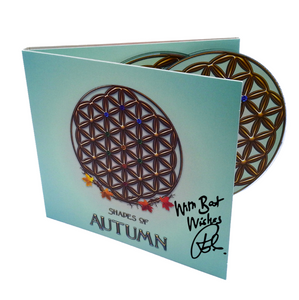 'Shades of Autumn', Rob's second seasonal double album follows directly on from 'Secrets of Summer'.
Comprising over 2.5 hours of gentle rhythms, piano-led melodies and rich harmonies, this encourages self-care, nourishes the soul and wraps the listener in the inspiring, supportive colours of Mother Earth as she prepares to give her final burst of vivid energy before she adjourns for winter.
'Shades of Autumn' continues the transit of nature's spectacle as the heat and vibrancy of summer recedes. The technicolour blooms of the world around transmute into bronze, ruby red and ochre. The sun casts long, magical shadows through windswept foliage. Change is tangible in the cooler air. Transitions, adaptations and a gentle slowing down is the order of the day. Harvest, in nature and in the listener, is celebrated in this remarkably expansive, ethereal, collection written from the heart to heal the world in these extraordinary times.