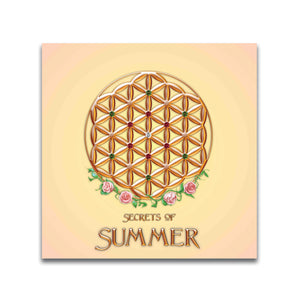 Secrets of summer is my fourth album. Written and composed during the spring and early summer of 2020, 
at a time when our world faced some of its greatest challenges in a long while.
I set out to compose an album with a positive, summery nuance.  An album that exudes the feel 
of summertime; an album to lift the spirit and warm the soul. I do hope you feel the same way too 
once you've heard listened to the album. 
Secrets of summer is a venture into new musical dimensions. A range of new instruments, virtual 
instruments and arrangements on this album. The harp makes a  first appearance in my music as well 
as acoustic instruments like the handpan.