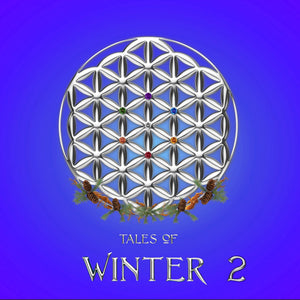 Tales of Winter is my sixth double album. Within its musical chapters lie the heart and soul of this peaceful, reverent season, written in hauntingly beautiful instrumentation.
Additional tracks were composed at the time of producing Tales of Winter. 11 of these tracks, parts 15-25 never made it to the original album release.
Now, for a limited time, these 11 tracks are being released as a sequel to the original album. Tales of Winter Part 2 if you like.
Please Note. Tales of Winter 2 is unavailable on CD. Only as an MP3 Album Download.
The original album - Tales of Winter is still available to download and will remain so. It comprises over 2.5 hours of gentle rhythms, piano-led melodies and rich harmonies, Tales of Winter' is an ode to hope, strength and resilience as life is held in suspension during the winter months. The time for rest, introspection and hibernation is encouraged by the ethereal sparkle of frost and the amber glow of firelight and this beautiful album.